May is fast approaching, which means it's time for our yearly FREE COMIC BOOK DAY!
This year our FCBD will be featuring a signing with KATE LETH!
Kate is a fan favorite artist and the writer of Patsy Walker aka Hellcat, Vampirella, Power Up, Edward Scissorhands, Adventure Time, Bravest Warriors, and more! Check her out at her website: http://kateleth.com/
Come by the store to take advantage of all-day, store-wide sales, get your picture taken with members of the 501st Legion, and pick up a bag of specially produced FREE COMICS!
Free comics are first come first serve and our doors open at 10AM, so come early.
For updates, RSVP to our facebook event.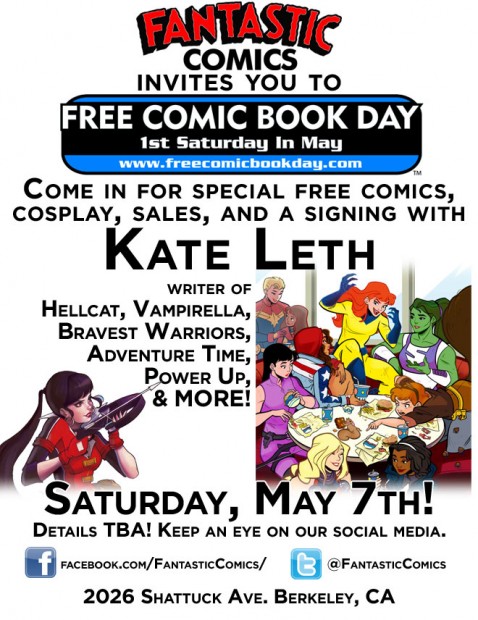 FCBD FAQ:
Continue reading →