Hey fantastic brimpers! As you probably know, Chip Zdarsky is signing with us this Wednesday, March 29th! We're pretty darn excited and thought we should do something special while he's here.
This one time only, we are auctioning off two copies of the super rare Brimpception variant of SEX CRIMINALS #6!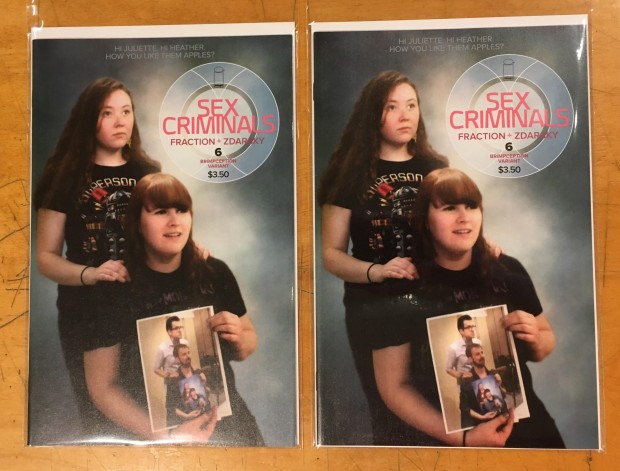 Proceeds from the auction will benefit THE HERO INITIATIVE!
AUCTION PRIZE!
We are auctioning off two ultra rare Brimpception variants, valued at between $300 and $600, to be signed and personalized at our event by Chip, Heather, and Juliette. The winners will also get to take Brimpception photos with Chip, Heather, and Juliette and will be first in line for the general signing. After the event, we will send the variants to Matt Fraction who will also sign them and then send them back to the winners.
AUCTION RULES!
- Bidding starts at $50.
- Each entrant is eligible to win one copy of the variant only.
- Bids can be placed in the store or by emailing juliette@fantasticcomics.net with the subject line BRIMPCEPTION VARIANT. We will not be accepting bids via social media.
- We will be accepting bids from now until the end of the Q&A on the day of the signing (we estimate around 6:45 PM on Wednesday).
- Winners will be the two highest bidders.
- Winners must be present at the signing.
- Winning bids can be paid in cash or with card at the store and must be paid before the variant covers are signed.
- Variants will be sent by Fantastic Comics to Matt Fraction, who will in turn send them back to the store or to the winners.
Some of you may know the story of the "Brimpception" covers of SEX CRIMINALS #6 featuring Fantastic Comics staff members, Heather and Juliette. Only about 100 were ever printed and sent to our store as a prank. We opted to give them away to friends rather than selling them, with the exception of four which sold online for between $300 and $600. The weirdest thing about this weird story is that they've become something of a collector's item. We happen to have two copies left and we wanted to do something good with them.
When we came up with the idea of a charity auction, Matt and Chip suggested we donate the proceeds to The Hero Initiative. The Hero Initiative creates a financial safety net for comic creators who may need emergency medical aid, financial support for essentials of life, and an avenue back into paying work. It's a chance for all of us to give back something to the people who have given us so much enjoyment!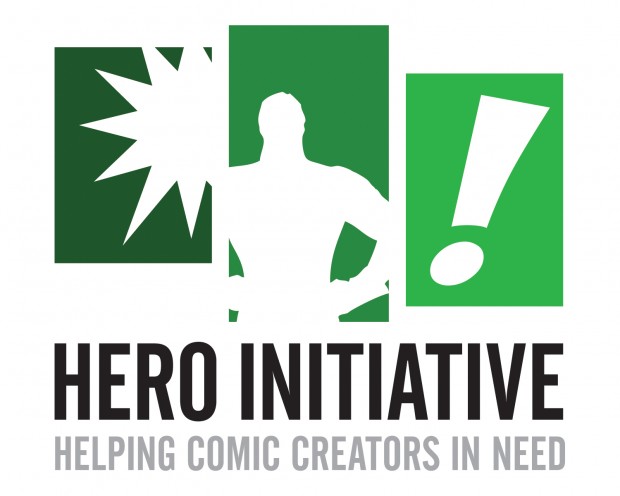 For more information about our auction, contact us at 510-848-2988.
For more information about The Hero Initiative, click the image above.
For more information about Brimpception or SEX CRIMINALS, come to our signing with Chip Zdarsky!