Good news, Saga fans!
We just got in our shipment of Lying Cat plushies!
We love Brian K. Vaughan and Fiona Staples'
Saga
here at Fantastic Comics, so we were thrilled when Essential Sequential contacted us about carrying these fantastic stuffed animals of everyone's fan favorite lie-detector.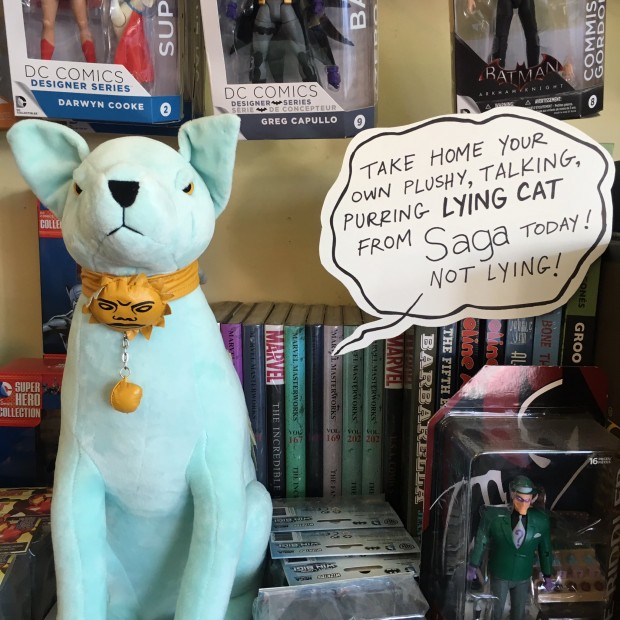 These Lying Cats stand about 17″ and are super soft. They purr and, of course, say "Lying!" Call us if you have any questions and make sure you come in to pick up
your
Lying Cat today!