Are you a woman who loves reading comics? Then come join us at Fantastic Comics for our monthly women's comic book club!
Read a pre-arranged trade paperback or hardcover a month, then join us for a group discussion. Whether you've been reading comic books your whole life or have never picked one up before, please join us. Come have fun and talk comics!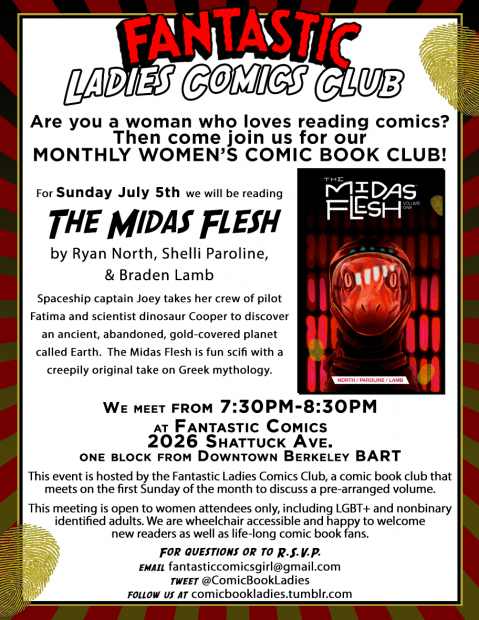 For Sunday, July 5th we will be reading:

THE MIDAS FLESH
by Ryan North, Shelli Paroline, & Braden Lamb
Spaceship captain Joey takes her crew of pilot Fatima and scientist dinosaur Cooper to discover an ancient, abandoned, gold-covered planet called Earth. The Midas Flesh is fun sci-fi, with a creepily original take on Greek Mythology.
We meet Sunday, July 5th from 7:30-8:30PM at Fantastic Comics, one block from Downtown Berkeley BART.
Please RSVP on facebook.