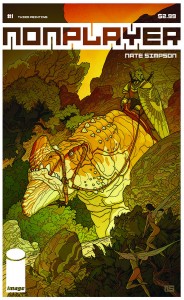 Fantastic Comics readers, I'm having a lot of feelings about NONPLAYER being back!
Do you all remember NONPLAYER #1? It's a gorgeous scifi and fantasy comic written and illustrated by Nate Simpson, published by Image Comics. The first issue came out in 2011 and everyone went nuts for it. Simpson won an Eisner, it was a critical hit, and I remember we were all really excited. The different levels of world building alone made it utterly unique and worth the price of admission.
It is still one of the best and most beautiful single issues of a comic I have ever read!
Unfortunately, not too long after the first issue, a bunch of other work and personal life things came up for Simpson, so for a long time it looked like the second issue might never happen. Not so! Issue #2 comes out this June and I recently read an advance preview, so I can confidently say that it's still really, really good.
You may notice I'm not really saying anything about the plot or the characters. That's because I went into reading the first issue with no information and the pacing of the surprises I got as I kept reading were a major part of why I loved it so much. If you want more than the enthusiastic ravings of your local Valkyrie as a recommendation, check out the announcement Image Comics published here, but I'll warn you that it's pretty spoiler heavy for both the first and second issues.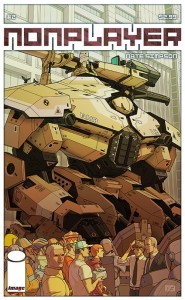 What I will share is that NONPLAYER #1 starts by following our protagonist, Dana, on a raid in a rich, vibrant fantasy world. Dana is exciting, a total badass, and completely relatable. Things happen, stuff goes down (how's that for vague?), and then… everything changes. Trust me when I say it'll be better if you don't look up what that change means! The quality of the art and depth of the world building throughout the varied and various settings are just incredible. It's rich, complex, and visually stunning.
Sometimes I have trouble telling if a new title I like is just super tailored to my taste or if it's actually an incredible comic. Let me tell you, this is not one of those times!
We should be getting a new printing of NONPLAYER #1 in to Fantastic Comics this coming Wednesday the 20th and the first printing of NONPLAYER #2 on June 3rd. It's planned to be a six-issue miniseries (a number I personally wish could be much higher) and I cannot recommend it strongly enough.
Need a final pitch? Here it is. When SAGA came out in 2012, one of the reasons I was so excited was that I finally liked a comic as much as I had liked NONPLAYER. And for those of you who are regular customers, you all know how I feel about SAGA, right?
Trust me, you want NONPLAYER on your pull list!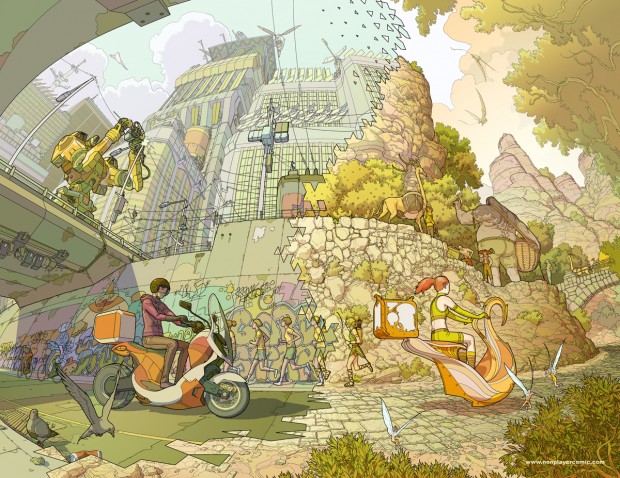 — Juliette