Hi everyone. Juliette here. Halloween is my favorite time of year because everyone pulls out their bats and ghosts and monsters and, above all, costumes! I love getting into the spirit of the holiday and one of my favorite ways to do that is participating in
All Hallow's Read
, a tradition of scary book giving around Halloween started by Neil Gaiman. So without further ado, here are some of my recommendations of some fantastic comics to get you in the Halloween spirit: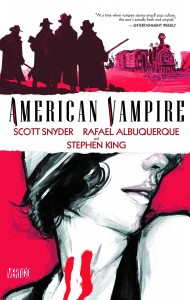 American Vampire


Scott Snyder, Rafael Albuquerque, & Stephen King

Two alternating stories follow the power struggle between old world European vampires and the new, dangerous American vampires. Snyder tells the tale of Pearl, a young woman in the glamorous Hollywood of the 1920′s who is thrust into the vicious world of vampires, while King recounts the history of Skinner Sweet, the original American vampire who terrorizes the Wild West. This is the first volume of a very different, captivating, frightening take on the vampire mythos.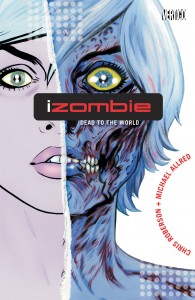 iZombie


By Chris Roberson & Michael Allred

Gwen is a young grave digger in Eugene, Oregon. She is also a zombie and must eat one brain a month to keep herself acting human. With the help of her friends, Eleanor the ghost stuck in the swinging 60's and Spot the were-terrier, Gwen carries out the last wishes of the people whose brains she eats. With Vampire-run paintball and monster hunters arriving on the scene, it just gets weirder from there. All Hallow's Read is a great opportunity to read up on the comic before the start of the CW's TV show based loosely on this series.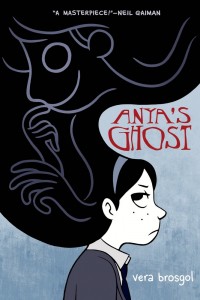 Anya's Ghost


By Vera Brosgol

Anya is insecure and feels like she doesn't fit in at her high school, which is part of why befriending the ghost of another young girl who died years ago is so exciting. But Anya's new bestie has some dangerous secrets and might not be as friendly a ghost as she seems. A great book for adults and young adults alike!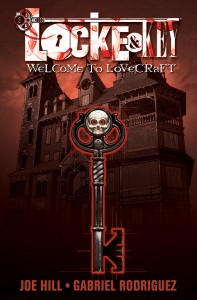 Locke & Key


By Joe Hill & Gabriel Rodriguez

When the Lockes move back to the old family home after a tragedy, the three children start discovering mysterious keys around the property that open magical doors. Unbeknownst to them, an angry, vicious entity is also on the property and will do anything it takes to get one particular key. With a perfect balance of rich character development, exciting magical discovery, and sudden, shocking violence, this is simply put, one of the best and most beautiful fantasy horror comics ever created.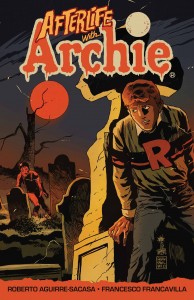 Afterlife With Archie


By Roberto Aguirre-Sacasa & Francesco Francavilla

Riverdale has been overrun with zombies! After trying to reverse a tragic accident, Jughead becomes one of the walking dead and classic Archie characters are put to the test as danger spreads through the community and dangerous secrets get revealed. This is quality horror! A must-read for any and all zombie fans, this book deviates sharply from traditional Archie fare and is definitely NOT FOR CHILDREN!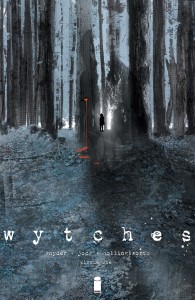 WYTCHES


By Scott Snyder & Jock

Real witches are not the men and women who have been persecuted throughout history. Real witches are something else… something elemental and horrifying. The Rooks family has just moved to a new town to get away from the memory of a traumatizing encounter their daughter had with a bully, but something more terrifying than they could possibly imagine has found them in their new home too. Only one issue in, this series is already all kinds of frightening. Pro-tip: Do not read this comic alone at night!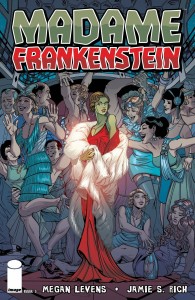 Madame Frankenstein


By Megan Levens & Jamie S. Rich

Set in glamorous 1930's Hollywood, this miniseries tells the story of scientist Victor Krall who sees a new opportunity when the woman who rejected his advances dies in a car crash. Intent on controlling the object of his affections, Victor is not prepared for what happens when he resurrects her and she decides she is less "his creature" than he thought. A brilliant blending of Shelley's Frankenstein and Shaw's Pygmallion with a decidedly feminist twist.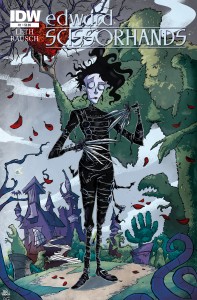 Edward Scissorhands


By Kate Leth & Drew Rausch

It's been years since the events of the classic Burton film and Edward still lives alone in the inventor's mansion on a hill. His solitude is about to come to an end when he awakens one of the inventor's other unfinished creations in the mansion and Kim's teenage granddaughter decides to investigate her grandmother's stories about the man who made the snow. Rausch's art is a perfect compliment to the Burton aesthetic and Leth's writing makes this a great, teen-friendly series.