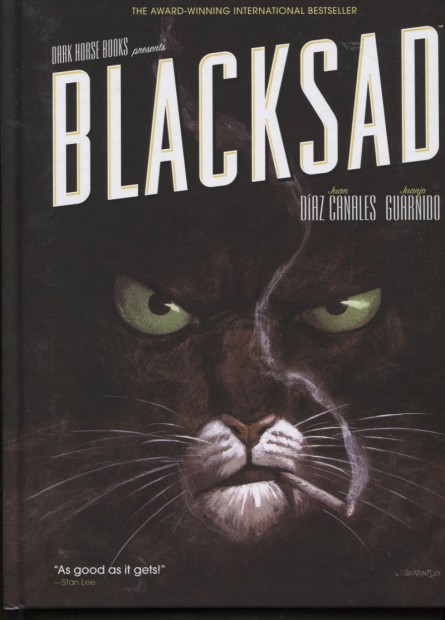 Following private investigator John Blacksad in late 1950's America, artist Juanjo Guarnido illustrates the book with astonishing detail. The anthropomorphic character design expressively and believably encompasses a character's traits. These illustrations push the genre to new heights. The rich and full backgrounds positively ooze with a mix of Rockwell idealism integrated with a hard boiled, noir feel, and Guarnido leaves no detail out of his images.
Each issue focuses on a different investigation taken on by Blacksad. In this boundlessly exciting era, the story ranges on subjects from a murder conspiracy, to racial tension, to "the red scare". Writer Juan Diaz Canales creates an exciting world full of characters that you can idealize, hate, and cheer for. He touches on issues with a human understanding and clearly drives each story into exciting climaxes that will leave no reader wanting.
Originally published in French and Spanish in 2000, the acclaimed series sold over 200,000 copies with the release of the first book alone. Individually published over five years in English in the U.S., this book finally collects the first three stories in one exquisite hardcover edition.